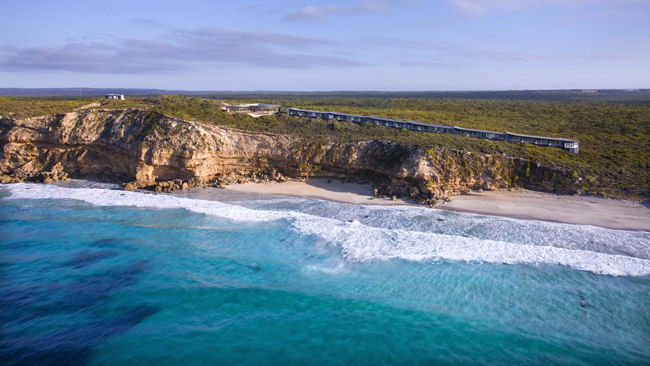 The authentic and the avant-garde combine in this luxurious rainforest retreat. Stay in a Clay Cottage, inspired by the 'Pa-ta-pea' clan, or a Tent Pool Villa with spectacular views. For something truly individual, pick one of the seven Tree Houses that seem suspended from the canopy itself. Or, for the ultimate indulgence, book a Bird's Nest Pool Villa. With streams and waterfalls running through it, this luxury resort is seamlessly woven into its surroundings.
NORTH AMERICA: Amangani, Jackson Hole, Wyoming, USA
Amangani is an ultra-luxury resort with 40 Suites overlooking the majestic Grand Tetons. On the site of a magnificent natural phenomenon, where nature's needs prevail over those of humanity, Amangani has laid its indigenous foundations with environmental integrity rooting itself in the soul of the dramatically unprocessed American Wild West. The resort has a prodigious aspect, in 21st Century comfort, across the raw valley of Jackson Hole where many a wild animal leaves a labyrinthine trail as it wanders up into the spectacular surrounding snow-capped Tetons, the Rockies' youngest and most riveting range.
SOUTH AMERICA: Tierra Patagonia Hotel & Spa - Torres Del Paine, Chile
Tierra Patagonia Hotel & Spa sits on a bluff